Xingdong Zhang
Member of CAE
International Member of NAE
Affiliated Society: Chinese Society for Biomaterials
Country of Residence: China
Current Position: Professor of Sichuan University
Xingdong Zhang is a professor of Sichuan University and Honorary President of the Chinese Society for Biomaterials (CSBM). He is also an honorary doctor of Macau University of Science and Technology and a University Distinguished Professor of Northeastern University in US.
His research focuses on biomaterials and implantable medical devices for musculoskeletal system. In the 1980s, he was the first in China to research and develop hydroxyapatite ceramics, to design and develop titanium dental implants and total hip replacements with plasma-sprayed hydroxyapatite coatings. He was one of the pioneers in the world to find and confirm that porous biomaterials can induce bone formation. To date, he has obtained six Registration Certificates for Medical Devices issued by the China Food and Drug Administration. 20 series of products have been commercialized and applied to dozens of thousand cases in near 1000 Chinese hospitals.
Prof. Zhang has numerous honors and awards. He is a member of the Chinese Academy of Engineering, foreign member of the National Academy of Engineering, fellow of the IUSBSE and the American Institute of Medical and Biological Engineering, distinguished professor of Northeastern University (USA), winner of National Natural Science Award of China, the advisor of Science and Technology of Japanese National Materials Institute, and the foreign promotor of University of Leiden etc. He has obtained more than 20 national and international awards in biomaterials research.
---------------------------------------------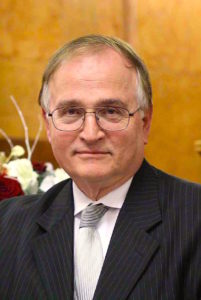 Nicholas A. Peppas

ScD
Affiliated Society: Society for Biomaterials
Country of Residence: USA
Current Position: Cockrell Family Regents Chair in Engineering, The University of Texas at Austin
Biography:

Nicholas A. Peppas is the Cockrell Family Regents Chaired Professor in the Departments of Chemical, Biomedical Engineering, Surgery in the Dell Medical School, and Pharmacy, and Director of the Institute of Biomaterials, Drug Delivery and Regenerative Medicine of the University of Texas at Austin. His work in biomaterials, drug delivery, regenerative medicine and bionanotechnology follows a multidisciplinary approach by blending modern molecular and cellular biology with engineering principles to design the next-generation of medical systems and devices for patient treatment. Over the past 40 years he has set the fundamentals and rational design of drug delivery systems and developed models of drug and protein diffusion in controlled release devices and biological tissues. In 2012 he received the Founders Award of the National Academy of Engineering (NAE), the highest recognition of the Academy, for these contributions to the field. Peppas is a member of the NAE, National Academy of Medicine, National Academy of Inventors, the National Academy of France, the Royal Academy of Spain, the Academy of Athens (Greece) and the Academy of Texas. He has been recognized with awards from AIChE (Founders Award, William Walker Award, Institute Lecture, Jay Bailey Award, Bioengineering Award, Materials Award), the Biomedical Engineering Society (Distinguished Scientist Award), the American Institute of Medical and Biological Engineering (Galletti Award), the Society for Biomaterials (Founders, Clemson and Hall Awards), the Controlled Release Society (Founders, Heller and Eurand Awards) and other societies. In 2008, AIChE named him on of the One Hundred Chemical Engineers of the Modern Era. He has been President of the International Union of Societies of Biomaterials Science and Engineering, Chair of the Engineering Section of the American Association for the Advancement of Science, and Past-Chair of the Council of BME Chairs. Previously, he served also as President of SFB and the Controlled Release Society. He is a fellow of AAAS, AIChE, APS, ACS, MRS, SFB, BMES, AIMBE, CRS, AAPS, and ASEE. He has supervised the research of more than 105 PhDs and about 180 postdocs and graduate students. Peppas holds a Dipl. Eng. from the NTU of Athens (1971), a Sc.D. from MIT (1973), and honorary doctorates from the Universities of Ghent, Parma, Athens, Ljubljana, Patras, the National technical University of Athens, and an honorary professorship from Sichuan University.

Areas of research interest:

Cell/polymer interactions; molecular recognition; thromboresistant biomaterials; protein/polymer interactions;bionanotechnology; drig and protein delivery; cardiovascular engineering, types 1 and 2 diabetes.

Research keywords:

Nanotechnology
---------------------------------------------
Young Ha Kim
Affiliated Society: Korean Society for Biomaterials
Country of Residence: Korea
Current Position: Emeritus reseacher

Email

Areas of research interest:

Biodegradable polymers and implants
Tissue engineering

Research keywords:

Polymers
------------------------------------------------
Andreas F. von Recum
Affiliated Society: Society for Biomaterials
Country of Residence: United States
Current Position: retired

Biography:

My formal education was in veterinary medicine (Free Univesiity of Berlin) and experimental surgery (Colorado State University), but I worked in academic biomedical engineering for 45 years. My career evolved jointly with the beginnings of modern biomedical engineering. I retired in 2006 after having established and directed two academic bioengineering departments, the first one at Clemson University in 1982 and the second one at The Ohio State University in 2006 although both had existed as research programs before.

Areas of research interest:

My specialty was biocompatibility of implant materials in situ with human tissues, specifically the development and in-vivo testing of implants designed for humans. I published predominantly on tissue healing around percutaneous catheters, and on the effects of some physical surface properties of implant materials on tissue/cellular adherence.

Research keywords:

Biomaterials and Medical Products Commercialization